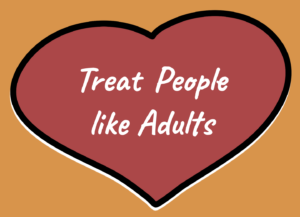 This is my favourite slogan: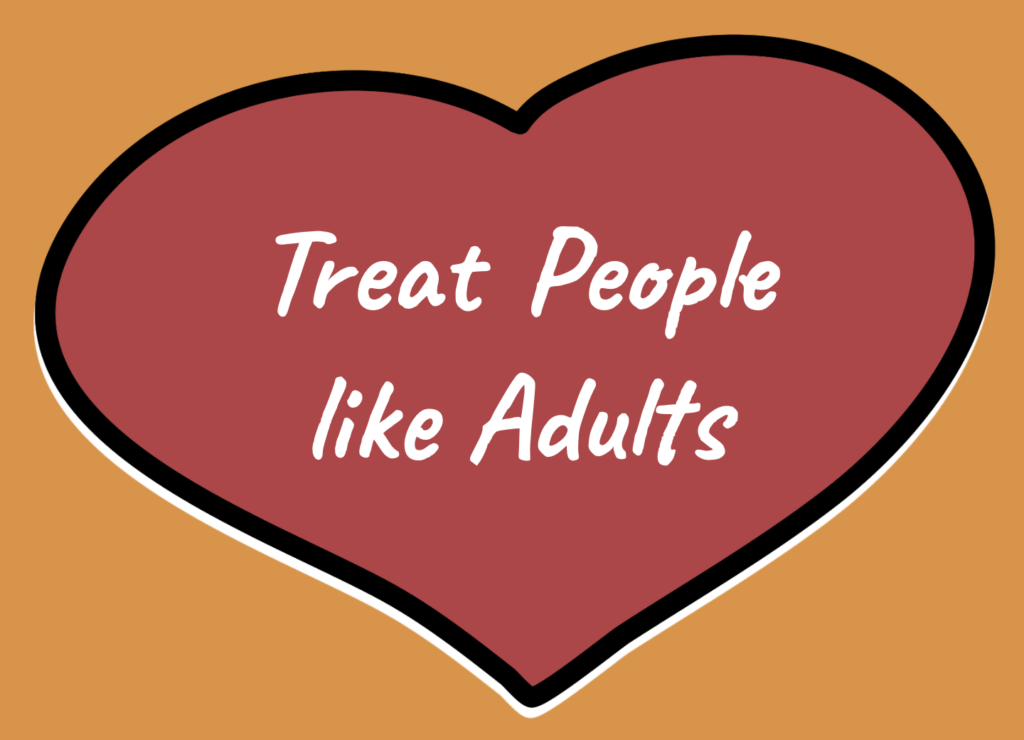 Treat people like adults, as they are adults… at least most of them. And for those that are not (aka. kids) think about how to foster them to learn and grow on their way to become adults. Repeat.
For those adults:
it's a way of basic respect to treat them as adults
don't manage them, don't overrule them, don't belittle them
take them serious, take their reasons serious
believe in their good intention, be curious to learn about them
meet them on eye level
On the other hand: Act like an adult!
So there comes a responsibility with it, as you can assume that also others want to treat you like an adult.
Not so easy.